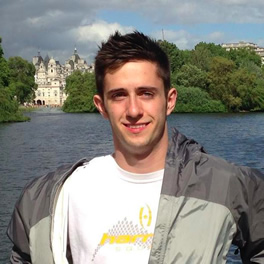 Jake Harris is a 2013 Vassar College graduate.
While in attendance, he was the Men's Varsity Squash Captain, and competed in the #1 or #2 position all four years. He was Two-Time All Liberty League Honorable Mention and the 2013 Recipient of the Vassar Athletics Eric Smith Award.
Jake has coached at both the Dartmouth Squash Camp and the Princeton Squash Camp, where he worked closely with a number of former top-50 professional players and college coaches. Jake has been working with Aussienick squash since 2013 assisting in Aussienicks broad range of squash camps, clinics, and individual lessons. A passionate player with a keen interest in helping players develop both their technical skills and strategy, Jake enjoys work with players of all skill levels to step their game up to the next level!
Jake Harris