Dr. Rod Barnes (aussienicksquash@gmail.com) is Aussienick's CEO and part time elite coach.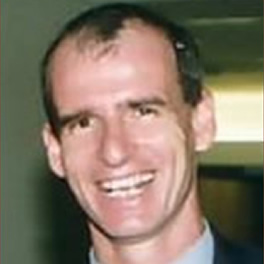 Rod learned squash through the 1980's in Brisbane, Australia during a golden era where several of the talented juniors  in his cadre went on to be some of the world's top players.  
Rod's squash career became secondary in his later teens as he chose a professional career as a scientist, but through his prime he nevertheless maintained a level that was competitive at the top of the very strong regional leagues in Australia. Even as a  lifelong part-timer  Rod remains one of the top ranked amateur players in the tri-state area, and the top player in his over 45 age bracket. In addition Rod has nearly two decades of experience working with juniors and adults in Australia and the  US, leading to many happy and successful protégés.  
Rod specializes in teaching advanced and elite potential juniors. Using his well developed analytic and communication skills, Rod seeks to imbue good racquet technique in harmony with efficient movement, whilst matching tutelage to the student's natural attributes.   
Dr. Rod Barnes