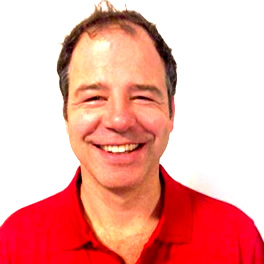 Jim is the head squash pro at Chevy Chase Athletic Club.
Jim is a former touring squash pro, a Harvard graduate and PhD. Jim brings a rarely seen collection of skills to the job, being a top class player and possessing the intellect and analytic strengths to achieve profound insights in to coaching at all skill levels.
Jim has significant experience in the area, coaching at the well regarded Berwyn club in Philly, UPenn as Head Men's Coach, Trifit Athletic Club and more recently at GWU.  Jim played professional squash in the early 1990s, was invited to try out for the US Pan-American Team twice, and maintains a 6.0 rating making him one of the top players in the region.
As he settles in Jim will be taking a prominent role on most coaching activities at Chevy Chase.