Mental Preparedness
You train for squash – drills, court sprints, weights, length games, etc but what training for you do for your mind? If you are like the majority of players (including PSA players I have worked with) the answer is nothing!
Why do mental  preparation?
1        All top athletes do mental preparation
2        Research shows huge benefits exist for the athlete who does mental imagery
3        It helps the player feel more in control and focused
4        You will feel better about yourself
5        Others will feel better about you
6        You will begin to believe in yourself and become more positive
7         Quickens return to sport following injury
Some factors are outside your control, others, like mental effort are within your control.
Factors outside of your Control: abusive opponents; referee's decisions; court conditions.
Factors within your Control: mental/emotional effort; attitude; fight and determination.
What can mental  preparation help with?
–        reduction of pre-game or pre-exam anxiety
–          pain management
–          choking/ panic
–          fear of failure
–          fear of success
–          public speaking
–          psyching out self
–          focusing attention
–          when injured – can be used to rehearse skills, to set rehabilitation goals, to promote healing within the body, and to relax when faced with the pain of rehabilitation.
Important aspects of mental preparation
1                    Positive self-talk
2                    Goal setting
3                    Relaxation
4                    Visualisation
A well-known psychologist, Orlick, states that, "The difference between best performances and worst performances lies within their thoughts" (In Pursuit of Excellence)
A basic aspect of visualization is mental self-talk so it is necessary to establish what sort of things a player says to himself before and after a game which are positive or negative.
Goal Setting is the basis for any mental preparation. It is used because if you don't know where you are going, it is difficult to select a suitable means of getting there.
Visualization is based on the assumption that the pictures in our minds have real power and that we create our reality with our mental pictures, that is, how we 'see' ourselves and our abilities, whether positively or negatively. These images affect our performance now and in the future. For example, if you 'see' yourself as slow and hopeless, you will act this way. If, on the other hand, you train yourself to 'see' yourself a winner and a competent athlete, this will manifest itself in your performance.
Scientific evidence increasingly shows that when we create these images, we are putting forward an 'intent' of what will happen to us. By expecting the best and feeling calm and confident we can create a positive atmosphere.
Related Articles:
Sara Lazar, a neuroscientist at Massachusetts General Hospital and Harvard Medical School, was one of the first scientists to take the anecdotal claims about the benefits of meditation and mindfulness and test them in brain scans. What she found surprised her — that meditating can literally change your brain. Read more…
Individuals and groups Connie has worked with
Individual:
Squash players – PSA Professional players, League players, College players, Juniors
Tennis Juniors – top 10 Junior
Football players – State players
Groups:
Squash College Teams, National Womens team (Howe Cup)
Football Teams
Experience and Qualifications
Educational –
Bachelor of Arts (Psychology) University of Queensland, Australia
Honors Psychology University of Queensland, Australia
Sports Psychology Coach – Spencer Institute
Experience
1        Director of National Sales and Marketing Company for 9 years from 1985. Main responsibility: training managers and sales people to achieve highest potential possible by the use of goal and target setting, relaxation and visualization and correcting negative self-beliefs. As CEO of the company I was involved in the interviewing, hiring and training of managers and salespeople throughout Australia. A central task was the motivation of staff to achieve sales targets. Motivating people remains a personal strength.
2        In Australia, competitive Squash player for 20 years, State Grade player for 10 years, State 1 Player for 4 years. In the US from 2002, league and tournament  player with a highest ranking of #2 in 4.0W.
In 2000 – 2002 my company, Optimal Sports Performance has completed a contract with the Kapunda Football Club (see reference). My central interests with the club were goal setting, relaxation and mental imagery. The results have been excellent. During this time I also worked with tennis players and squash players. Worked with 12 time National Champion Maurice Blanchard (see reference) who maintains that working with me helped him achieve success.
3        In US from 2002 – worked with tennis players and squash players. 2015 began working with PSA professional squash players. Tom Ford (WR#71) after defeating WR#49 and losing in 5 to WR#29 said
"Connie, Thanks, with your help I feel like I've managed to find close to my optimal mental state in the past 2 matches. Have incorporated some relaxation/meditation and then visualization into my warm up actually so I'm sure that has helped."
Worked with College squash players to reduce anxiety and increase focus before and during matches
Worked with Tournament squash players to reduce negative self talk
Worked with many groups of teenage squash players with Relaxation and Visualization
Testimonials
Maurice Blanchard – 12 times National Champion
My riding partner, Justin Gough, and I went to a sport psychology training session with Connie Barnes approximately 14 years ago in Adelaide, Australia. We were early in our riding partnership and were looking for tools to assist in giving us the 'winning edge' against our competitors. We had one training session which Connie recorded on cassette for us. I still listen to this cassette before a major riding event. It helps me focus and also remain calm during high pressure situations. This was probably the turning point in our riding career as we have since gone on to win 13 Australian Moto-Trials Side Car Championships. It did give us 'the edge' as our riding performance had plateaued prior to this session and we were not sure how we could improve our performance. Two key points from the training session were – visualization and never give up. This was an invaluable experience which we would recommend to anyone wanting to gain a psychological advantage over their opponents.
Kind regards
Maurice Blanchard
Tom Ford PSA #88 after defeating #42 (and losing in 5 to #29) said.
I feel like I've managed to find close to my optimal mental state in the past 2 matches. Have incorporated some relaxation/meditation and then visualization into my warm up actually so I'm sure that has helped.
Danny Deptula Captain/ Coach A Grade BOMBERS FOOTBALL TEAM
Connie Barnes was contracted to provide consulting services to the Kapunda Football Club during pre-season training and early in the season.
Connie instigated a plan with the players which incorporated goal setting, relaxation and mental imagery. The sessions were carried out professionally and with a focus on building positive relationships with the players. Our team has benefited from Connie's input in the areas of: concentration, focussing, self-awareness and team cohesion.
I found Connie's attitude to be flexible, positive and professional, reflecting a keen, genuine interest in the players. I am happy to recommend her to a club or individual that is interested in improving their success.
Yours sincerely
Danny Deptula
Captain/ Coach A Grade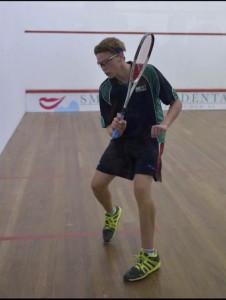 Jason Bertschinger Australian – #7 BU17

"With only having done one session I already felt like a more calmed, relaxed and smarter squash player on court. Within 3 months of that session as promised I played the best squash of my life. Not only did that half an hour session dramatically affect my squash I applied a lot of it into my everyday life. "
Make an appointment
– contact Connie Barnes conniesquash@gmail.com 301 807 9905
Location: Barlow Building
18th Floor (Penthouse)
Chevy Chase Athletic Club
5454 Wisconsin Ave
Chevy Chase
MD 20815
Cost $150 50 min session –  insurance not accepted
Sports Psychology