Where the Money Goes
From Steven Leach, MD, Director of the Dartmouth Norris Cotton Cancer Center:
All of us at the Cancer Center are extremely grateful for the ongoing support received from the Friends of Norris Cotton Cancer Center across the country. Our Cancer Center researchers, doctors, nurses, and staff play a critical role in improving health across our region, and our Cancer Center is among the select group that the Nation­al Cancer Institute designates as a Comprehensive Cancer Center, meaning that it achieves across the board excellence in cancer treatment, research, prevention and education.
It is our commitment to you that all donations raised through Friends events such as SQUASH CANCER will be used under my direction to advance cancer research, improve cancer treatment protocols, develop strategies for cancer prevention, provide supportive services for patients with cancer and their families, and facilitate otherwise unfunded endeavors in cancer research, education, and translation of research from science to patients.
Research:
Norris Cotton Cancer Center is the grateful beneficiary of the fundraising efforts of the Friends. The application of monies raised by the Friends is tailored to the needs of the Cancer Center as identified by its leadership groups—Executive Committee, Cancer Research Committee, and Clinical Cancer Committee.
One particular form is pilot project awards, which are small-dollar grants that allow researchers to test novel hypotheses. With these preliminary data they can then apply for much larger federal grants. Over a five-year period, these grants totaled $1.2 million and then brought in more than $20 million in federal grants, which is a testament to the excellence of the science.
Here are three examples of pilot projects that have gone on to receive subsequent funding:
Alan Eastman, the senior researcher on the team and a professor of pharmacology and toxicology at Geisel.
Chronic Lymphocytic Leukemia (CLL) recurs in patients because cells effectively hid from the initial drug treatment. NCCC researchers Alan Eastman and Alexey Danilov discovered a new drug combination to kill the resistant cells. Eastman calls it "the most promising drug combination so far for the treatment of CLL." Their research began with a 2011 pilot grant and now has funding from the Leukemia and Lymphoma Society. Next step a clinical trial.
Smaller and lighter than a cellphone, the secondhand smoke sensor uses polymer films to collect and measure nicotine in the air.
The search for a real-time sensor of dangerous second-hand and third-hand smoke exposure was launched with a 2008 grant. Susanne Tanski, a pediatrician and NCCC researcher with a great idea, got a pilot grant to develop it in collaboration with Thayer School engineers. Creating something smaller than a cell phone, she and her team have been so successful they now have a patent pending and a clinical trial starting immediately! This has been spun off into an award winning company, making a difference in air quality around the country in hotels.
William Kinlaw, M.D., professor of medicine at The Geisel School of Medicine at Dartmouth.
Keeping cancer cells from the fat they need to grow shows success in reducing breast cancer tumors. Bill Kinlaw's pilot grant was to explore the connection between breast cancer tumors and fatty acid synthesis. His hypothesis? If you target genes involved in the synthesis of fat by cancer cells you might be able to "starve" the tumor. A clinical trial recently showed they were on the right track to developing a drug that would keep tumors from the fat they need, effectively killing them.
Current Research:
Norris Cotton Cancer Center supports a truly comprehensive spectrum of research topics– from the development of nanoparticle-based treatments, to new drugs targeting only cancer cells, to radiation therapy enhancements, to cancer prevention studies for colon cancer, to palliative care interventions, to quality care initiatives improving treatment for cancer patients. Nothing comes easy, and improving cancer treatment always requires a comprehensive approach plus the patience and resources to go through the many steps necessary to develop a new drug or a new treatment for even one of the hundred of diseases called cancer.
For more information about current research, please log on to cancer.dartmouth.edu
Patient Supportive Services:
Money raised also makes possible patient supportive services that are otherwise unfunded. These programs help ease the path of cancer patients and their families with support groups, massage therapy, transportation assistance, art and writing programs, and much more.
Funding from the Friends for patient and family-centered services is allocated through the Executive Committee and implemented by the Patient Services Coordinator.
Examples of applied funding:
Patient Support Services for patients and families include massage, writing and arts programs, and relaxation techniques offered to patients. In addition, cancer information is provided through educational seminars, three libraries, and through the Cancer Help Line. Plus, transportation assistance is available.
Cancer Support Groups reach out to people with cancer and their families, offering support to long-time survivors, caregivers, and newly diagnosed patients.
Patient Navigator Program Now embedded in the Manchester clinic through a 50-50 partnership with the American Cancer Society, this program helps patients, families, and caregivers navigate the many systems needed during the cancer journey. Trained Patient Navigators link those dealing with cancer to needed programs and resources.
Nursing Education and Support:
Application of philanthropic funds, administered by a committee of oncology nurses and the Executive Committee, expands educational opportunities for nurses and nurtures those who care for our patients.
Continuing Nursing Education Funding support is provided to nurture nurses up the ranks of the oncology nursing specialty through participation in conferences, coursework, and other continuing nursing education initiatives. Increased support will contribute to the continuing advancement of our nursing teams and the expertise they bring to our patients.
Nursing Respite and Recognition With increased philanthropy, the Executive Committee is now able to work with nursing leaders to envision new mechanisms for providing both respite and recognition to oncology nurses– those who bear the brunt of the emotional impact of cancer care.
The Marilyn K. Bedell Distinguished Lecture in Oncology Nursing This annual lecture focuses on important contemporary issues in oncology nursing.
Georgetown Lombardi Comprehensive Cancer Center
Georgetown Lombardi Comprehensive Cancer Center is deeply grateful for your support of our pioneering research on the prevention, treatment, and curing of cancer. For more than 40 years, Georgetown Lombardi has been the only National Cancer Institute- designated Comprehensive Cancer Center in the Washington, DC area. Georgetown Lombardi produces cutting-edge research that includes personalized medicine (customizing care plans based on the patient's genes and tumor structure to improve patient outcomes), immunotherapy (engaging the patient's immune system to effectively fight cancer), and other ground-breaking innovations that may lead to the next generation of cancer treatments. As a community leader, Georgetown Lombardi also addresses cancer disparities among minority and underserved populations in the area through community-based research and clinical navigation programs focused on cancer prevention, diagnosis, and treatment. 
All donations raised through events such as SQUASH CANCER will be used to impact every aspect of the Center's mission.  
Current Research:  
New Immunotherapy Combination Tolerable, Effective in Patients with Kidney Cancer  
Combining an anti-angiogenesis agent, which blocks blood vessel formation, with an immunotherapy agent was found to have promising anti-tumor activity and no unexpected side effects in an early-phase clinical trial in patients with advanced kidney cancer who had not been previously treated, according to a researcher at the Georgetown Lombardi Comprehensive Cancer Center who led this study. "Our results are unprecedented. The combination doubled the efficacy of the drugs when used alone and the treatment was found to be tolerable," says Michael B. Atkins, MD, deputy director, Georgetown Lombardi Comprehensive Cancer Center and principal investigator for the study. "Specifically, over 90 percent of patients exhibited tumor shrinkage and the disease was kept under control for a median of over 20 months." 
Two Agents Deliver Knock-Out Punches to Ewing Sarcoma 
When combined with an already FDA-approved chemotherapy, a novel agent developed by researchers at Georgetown Lombardi Comprehensive Cancer Center, appears to halt the ability of Ewing sarcoma to grow and progress. The finding, in cell lines and animal models, warrants clinical investigation to see if the combination would be an effective treatment as well as a less toxic alternative to current therapy for the rare bone cancer, the researchers say. The study, published in the journal Science Signaling, tests a combination of YK-4-279, the compound developed at Georgetown, with vincristine in laboratory and mice studies. Vincristine is one of the chemotherapy drugs now used to treat Ewing sarcoma.  "Each of the two drugs impacts the cancer cell's ability to survive, but they do it in a way that magnifies their effectiveness compared to if they were used alone. It's like a left hook followed by an uppercut," says the study's senior investigator, Jeffrey Toretsky, MD, a pediatric oncologist and researcher at Georgetown Lombardi. 
Schlegel Strives To Create Another Cervical Cancer Game Changer   
For more than three decades, Richard Schlegel, MD, PhD, has largely been focused on one goal: decreasing the incidence of cervical cancer, the second leading cause of cancer deaths in women globally. As a co-inventor, nearly two decades ago, of the Georgetown-owned technology that led to a human papillomavirus (HPV) vaccine, Schlegel, chair of Georgetown University School of Medicine's pathology department, has helped prevent millions of women from becoming infected with a virus that can lead to cervical cancer. While the HPV vaccine has been a game changer, Schlegel's recent research may lead to another advance by treating women already infected with HPV and a precancerous condition that often leads to the development of cervical cancer. It involves a novel treatment delivery system with a repurposed anti-malarial drug.
 
Beyond Research:  
In addition to the ground-breaking work happening in our labs, Lombardi Comprehensive Cancer Center offers support services for our patients battling cancer. Inspired by the Jesuit value cura personalis, your gifts support our patients by helping us "care for the whole person." Amongst other services, this support comes in the form of community outreach, psychosocial services, and our Arts & Humanities program.  
CBCC Patient Navigators Help Women Overcome Obstacles to Health Care Access  
Women in the District of Columbia have the highest breast cancer mortality rates in the nation. Low-income minority women are more likely to face barriers to health care access and are at a higher risk of developing the most aggressive types of breast cancer. As part of the Office of Minority Health and Health Disparities Research at Georgetown Lombardi Comprehensive Cancer Center, the Capital Breast Care Center (CBCC) was founded to ensure that all women in DC have access to the breast care that they need. "Patient navigators address barriers patients face when they need to get services," said Marquita Iddirisu, MPH, CBCC patient navigator and community outreach coordinator. Whether patients have concerns about paying for breast cancer screenings, getting to appointments or are simply afraid to get a mammogram, CBCC patient navigators are there to help. 
The Georgetown Lombardi Arts and Humanities Program (AHP) promotes cura personalis, or care of the whole person, for MedStar Georgetown University Hospital (MGUH) patients, family members, caregivers, medical staff and visitors through its programs of music, expressive writing, dance and visual arts. These therapeutic art modalities encourage a creative and constructive response to illness. Classes, workshops, bedside visits, exhibitions, environmental enhancements and educational programs contribute to promoting an optimum life experience for those who encounter and interact with the AHP at MGUH. The AHP is lead by these guiding principles: the best patient care begins with the best staff care, artists are valuable members of patient care teams, healthcare professionals need to take time for self-care and a creative healthcare environment benefits all communities involved.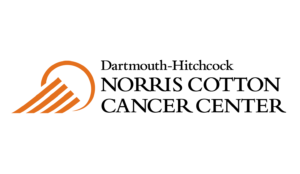 Where the Money Goes