Whitman Fall/Winter/Spring 2017/18
Go Vikings!
The Whitman Squash Club team formed in 2005 and plays in the CIVL Chase Interclub League. The Vikings are the CIVL Varsity and JV champions. See more about the CIVL here.
What is Squash – An indoor racquets sport similar to racquetball, and one of the most dynamic and fastest growing sports in the US, squash is exploding at the junior level.
The Ivy League and other top colleges place a strong emphasis on their squash programs and often give consideration to applicants who play squash. Former captains Jacqueline Barnes, Samantha Zambri and Jeremy Barnes have all gone on to play squash at college level. Jacqueline is the former Dartmouth #1 player and captain, Jeremy Barnes is on the Drexel roster (#7 team in the country).
Named by Forbes magazine as the top ranked healthiest sport, squash is a great cardio workout that also provides ideal training for other sports. A lifetime sport, squash is a fun activity the whole family can participate in.
The Whitman junior squash program, run by one of the area's top squash pros, Connie Barnes, is held at Chevy Chase Athletic Club. The program will emphasize squash techniques and strategies, fitness and sportsmanship and is open to all levels.
Dates:   Fall,  Sep 4 – Dec 1 (13 weeks)
Winter, Dec 4 – Mar 2 (13 weeks)
Spring, Mar 5 – June 8 (13 weeks)
Cost: $350 per time-slot of 13 week sessions for Chevy Chase Athletic Club members, non members add $50. Note Junior membership is $59 per month,
(Applicants may do more than one day/week in any session, cost is  $350 for each of the 13 week sessions – example if you want your child to attend Tuesdays for the session cost is $350, if you also want them to do Wednesday the cost is another $350).
Days Options: Monday – Friday 3.15 – 4.15pm
Equipment required: Non-marking shoes, racquet, goggles (may be purchased from Connie available for first day)
CIVL Winter ONLY: All players are welcome to play in the Chase Interclub Varsity League (CIVL), there are no try outs and the league is fun and friendly competition.
Whitman has the chance to send a team to the US High School Team Championship tournament for the first time. LEARN MORE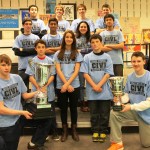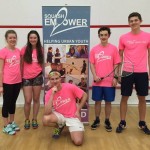 Captains
Captains TBD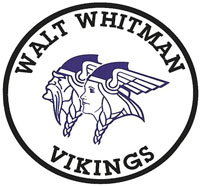 Walt Whitman Squash